The Science Forum 2017
The Science Forum 2017 will take place on 11.-15.1.2017. The main location is the University of Helsinki Main Building, but The Science Forum also offers events in Kamppi and the Night of the Sciences in Kruunuhaka. This years theme is The Limits of Freedom.
The Science Forum is the largest public science festival in Finland. It is free and open to all visitors.  Leading scholars introduce their latest research results and invite the public to participate in a discussion about the results and, more broadly, about the mission of science in society. The Forum also includes debates, seminars, exhibitions, book sales and planetarium shows. The Science Forum 2017 is organized by the Federation of the Finnish Learned Societies, the Finnish Cultural Foundation, the Finnish Academy of Science and Letters and the Finnish Academy of Technology. The Forum is supported by Tieteen tiedotus ry and Kone Foundation.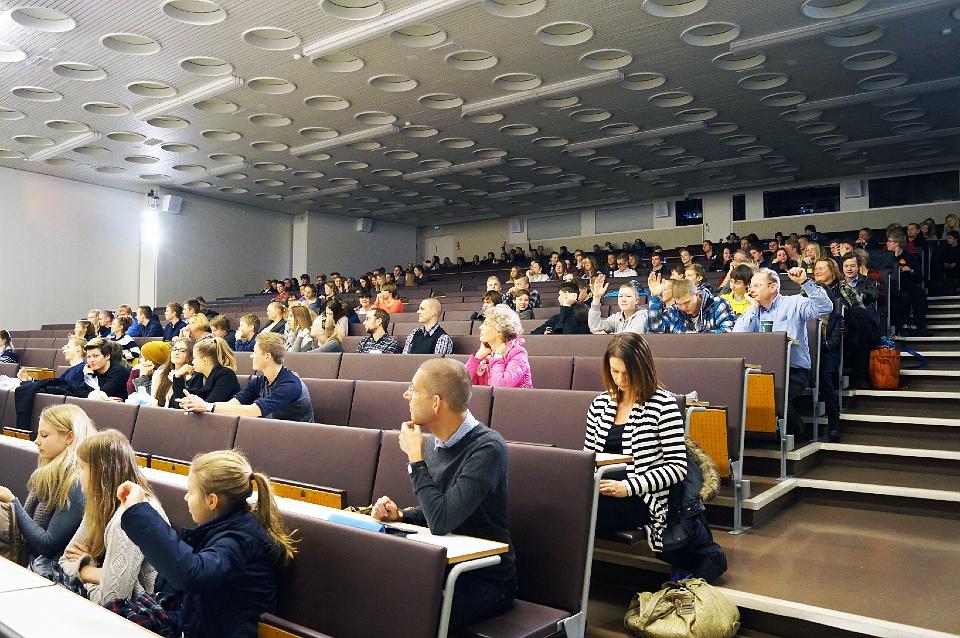 Picture: Jari Loisa, Science Forum 2015